Wilmington Drug Crime Attorney
Free Case Review For Your Drug Crime Case: Call

(910) 595-1377
If you are being charged with a drug crime, don't wait to contact a Wilmington drug crime attorney at James F. Rutherford, Attorney at Law, P.A. Before you talk to law enforcement, it's important to know your rights. Contact our team and our Wilmington drug crime attorney can fight to protect you during all stages of the criminal justice system.
Our Wilmington drug crime attorney can defend charges involving the possession, trafficking, sale, distribution, and manufacturing of any drug, including: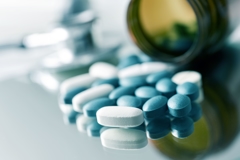 Attorney Rutherford is aWilmington criminal defense lawyer and certified by the North Carolina State Bar - this prestigious honor goes to only those legal professionals who are highly regarded by their peers and have taken additional high-level training. Should you hire the legal services offered at our firm, you can trust that your case is in trusted hands.
No matter what your drug charges involve, we are committed to pursuing the best possible outcome. Whether this involves pushing for the most favorable deal or zealously defending you in front of a judge and jury, Attorney Rutherford works hard to defend you.
Drug Crime Penalties in North Carolina
Penalties for drug crimes depend on many factors. Even for a misdemeanor drug charge, you could still be looking at jail time, fines, and a criminal record.
Penalties for drug crimes are assessed based on:
The type of drug, according to the drug schedule
The drug quantity
The purpose of possession
Previous convictions
Skilled Drug Crime Attorney in Wilmington with Proven Results
James F. Rutherford of our firm is a proven trial attorney with a proven track record in a broad range of drug crimes. As a Certified Criminal Law Specialist, he knows how to investigate drug crimes, the right questions to ask, and how to prepare an effective defense. He can analyze whether your search and seizure rights were violated and work to preclude evidence, thus weakening the Government's evidence against you. You can count on our Wilmington criminal defense attorney to deliver hard-hitting defense for any misdemeanor or felony drug charge.