Wilmington Sex Crime Attorney
Get Aggressive Defense -
(910) 595-1377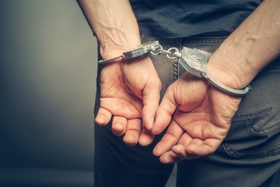 Sex crimes convictions carry hefty penalties. You could be facing jail time, fines, and registration as a sex offender. Whether or not you believe your sex crime charges are minor, without merit, or an exaggeration, make sure you have aggressive, relentless defense from the start. If you've been arrested or are being investigated for a sex crime, you should not hesitate to call James F. Rutherford, Attorney at Law. These types of crimes can seriously effect future life plans you may have in store.
Aggressive Defense for Sex Crime Charges in Wilmington, NC
An experienced Wilmington sex crime lawyer at our firm knows how to tackle complicated sex crime cases and how to protect our clients from penalties that can damage their future and reputation. Turn to James F. Rutherford, a proven sex crime defense attorney who is highly rated by peers and clients alike. Wilmington NC criminal defense Attorney Rutherford is a certified specialist in criminal law, certified by the North Carolina State Bar - with our firm on your side, you can trust that your rights will be protected in and out of the courtroom.
Wilmington Sex Offenders Registry
It is very important to understand what it means to be a registered sex offender.
Being on the sex offender registry in North Carolina includes the following restrictions:
Minimum of 30 years as a registered sex offender, up to lifetime registration for aggravated offenses
Verification of your residence every 90 days
Restrictions of place of residence
Inability to work in positions that provide care or supervision to minors
Other restricts that the judge deems appropriate
Proven Sex Crime Defense. Seasoned Advocate.